About Adin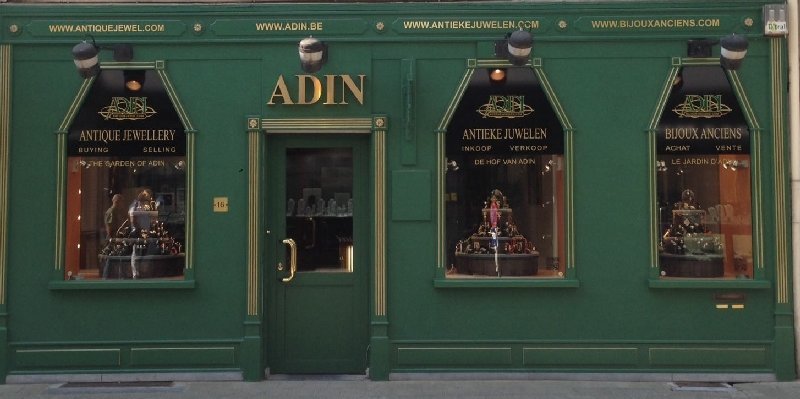 Adin (Fine Antique jewelry) is an integrated antique jewelry company specializing in 19th century French antique jewelry.
We carry a frequent changing stock of antique jewelry, estate jewelry and vintage jewelry with prices usually ranging between €300 to €5,000 although we do have pieces starting from €50 and going on up to as much as €50,000. Sales generally occur out of our prestigious Antwerp store or through the Internet.
Adin's online department has been active since March 1999 and has been greeted by extremely positive reviews by our online clients. Since the first launch of the Adin antique jewelry website it has undergone many upgrades over the years, keeping Adin an example for many colleagues worldwide on how to present jewelry over the internet. There are few antique jewelry dealers worldwide that do not know Adin. Feel free to check with your local antique jewelry dealer or antique jewelry appraiser about our good international reputation and the high standards of professionalism we follow.
Every jewel we sell has been checked by our team of experts and, where necessary, professionally restored to its former splendor. All jewels are of good quality and typical examples of their period and type.