Adin's history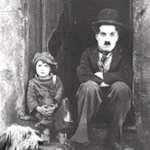 The company Adin (an ancient biblical term for fine or noble) was started in 1983 by the two partners Messrs. Henry Edel and Elkan Wijnberg. Elkan had just received his certification as a master-goldsmith while Henry had been a successful diamond merchant.
Originally an antique gold and silver restoring and trading company they soon developed a taste for the nineteenth century jewellery which Elkan was specialized in. They soon came to be known in Belgium as the ones offering the best prices for old jewelry.
Adin's antique restauration team (in own workshop) has a full-time occupation with the restorations of antique jewelry owned by customers and by Adin. Restoring antique jewelry for customers is done with the same dedication and enthiousiasm as it would be Adin's.
Since 2003, Henry is enjoying his retirement and Elkan has become CEO of Adin. Elkan personally is a member of "the Belgian Chamber of Experts to the Courts of Justice" "The (British) Society of Jewellery Historians", "The American Society of Jewelry Historians", and to Mensa.
Adin is famous for the care and authentic expertise it lavish on even the smallest jewel to bring it up to the standard its customers have come to expect from the Adin name.
More information on Adin's services: