Antique jewelry glossary
Welcome to our extensive antique jewelry glossary with around 1,500 jewelry related entries.If you feel you are missing an explanation, feel free to let us know and we will add it.
A - B - C - D - E - F - G - H - I - J - K - L - M - N - O - P - Q - R - S - T - U - V - W - X - Y - Z all
Chris Steenbergen
Dutch artist goldsmith silversmith jeweller (1920-2007)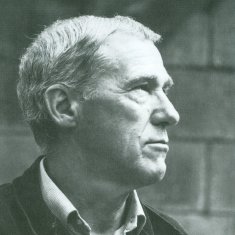 Click here for our complete collection of Chris Steenbergen jewelry.
Christiaan Frederik (Chris) Steenbergen completed his training goldsmithing during World War II at the Institute of Applied Art in Amsterdam (IvKNO), currently know as the Rietveld Academy. In 1946 he became master goldsmith and got his personal hallmark (master mark), in that time he lived and worked as an independent jeweler at the Leliegracht in Amsterdam. After his graduation he worked briefly with other well known jewelry designers Archibald Dumbar and Esther Swart-Hudig.
Exhibitions Chris Steenbergen - Steenbergen took part in national and international exhibitions. On the occasion of his 65th birthday a retrospective took place in Museum Boijmans - Van Beuningen in Rotterdam. He received the award by the Foundation for Visual Arts, Design and Architecture in 2000 for his complete ouvre. As a member of the Society of Cooperating Craft Artists (GSA) he exhibited his jewelry regularly.
Designs Chris Steenbergen - Characteristic of Steenbergen's jewelery designs are sleek and simple shapes that arise from some basic shapes like the square, the circle and the ellipse. In combination with gold and silver Steenbergen sometimes processed other materials such as colored perspex, ebonite, rock crystal and slate. The developments in the visual arts was a source of his inspiration. Bauhaus, the sculptures by artists such as Henry Moore and Antoine Pevsner and abstract constructivism also influenced his designs. Later, architecture was a big source of inspiration to him.
Between 1950 and (at least) 1985 he had at least 60 exhibitions in museums and art galeries in the Netherlands, Belgium, France, Canada, Germany, Japan, and Curaçao. Chris Steenbergen is mentioned in around 13 books about contemporary jewellers and his complete archive is kept in Apeldoorn, the Netherlands in the so-called CODA archives. (CODA is a library, museum and national archive keeper)
The following are all the jewels by Chris Steenbergen that we have (or had) in our collection: